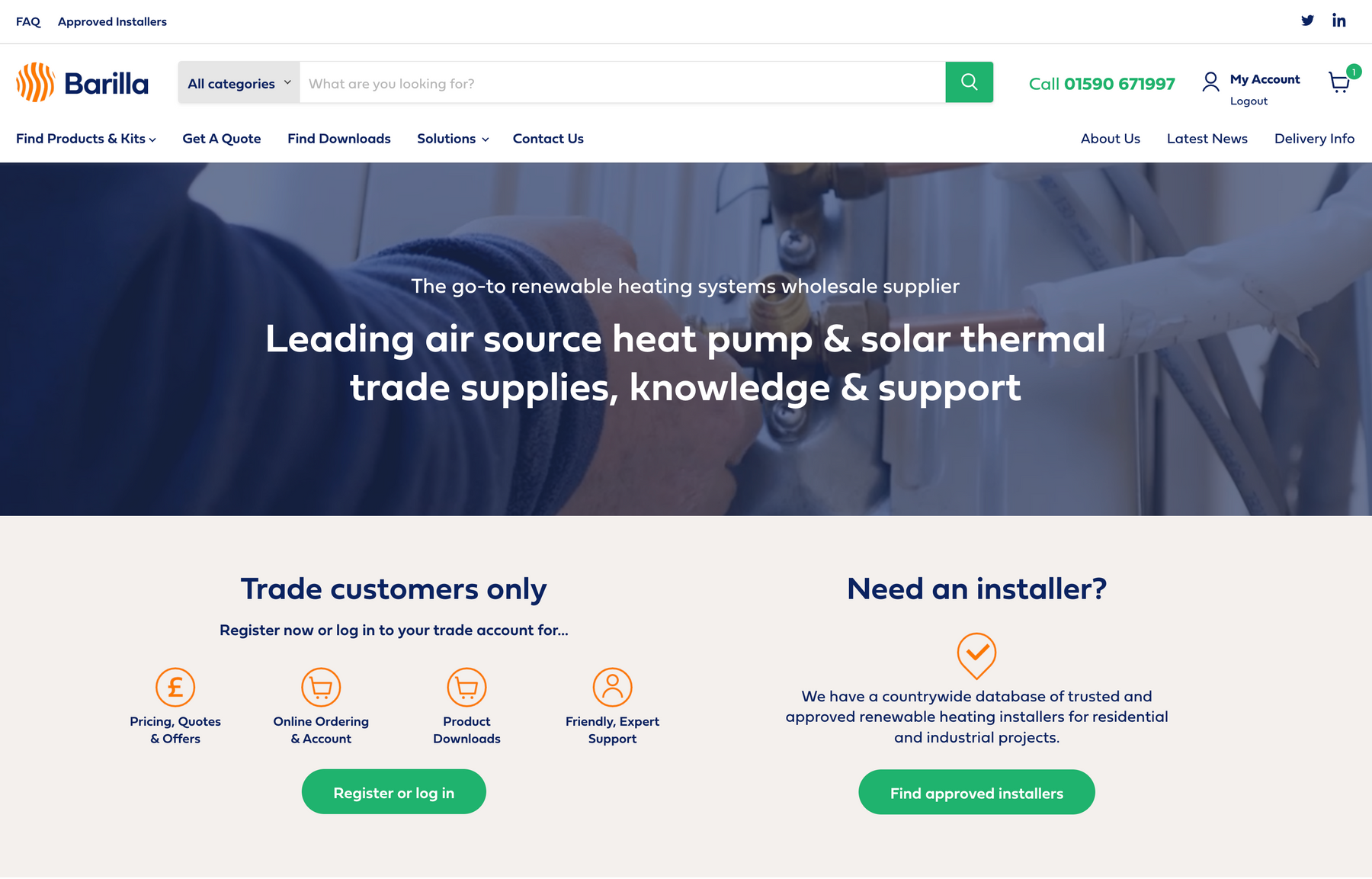 Barilla Web Shop is back!
Barilla are proud to announce the launch of our new website, barillafuture.com. It was about time we had an online makeover and with the new website comes loads of exciting features for us and you, our customers. Our aim was to create a one-stop shop where you can buy products, find downloads and access technical support around the clock. Read on to see what our new website can do for you!

Included in the new site is of course our brand-new web shop. Here you can place orders with Barilla 24/7 and get instant confirmation of your order. Our web shop is linked directly to our stock management system meaning our customers are now able to check stock levels in real time. The aim is to make ordering with Barilla as simple as it's ever been. But don't worry- we'll still be on the end of the phone for bespoke quotes and technical assistance.

The new shop offers you the ability to build your own quotes and orders with the quote builder. Gone are the days where you must make a request for a quote – if you know what it is you need simply go on our quote builder, select the items you need and get your quote emailed to you. It's that easy.
Another feature is the ability to access product information at the click of a button. Whether you're in office or on site, you'll be able to access all datasheets, install guides and other information for our whole range of renewable products via your computer or phone.

We are committed to bringing the best possible service and technical support and we hope the new website shows that. We'd love to hear your feedback, please email sales@barillafuture.com with your thoughts!