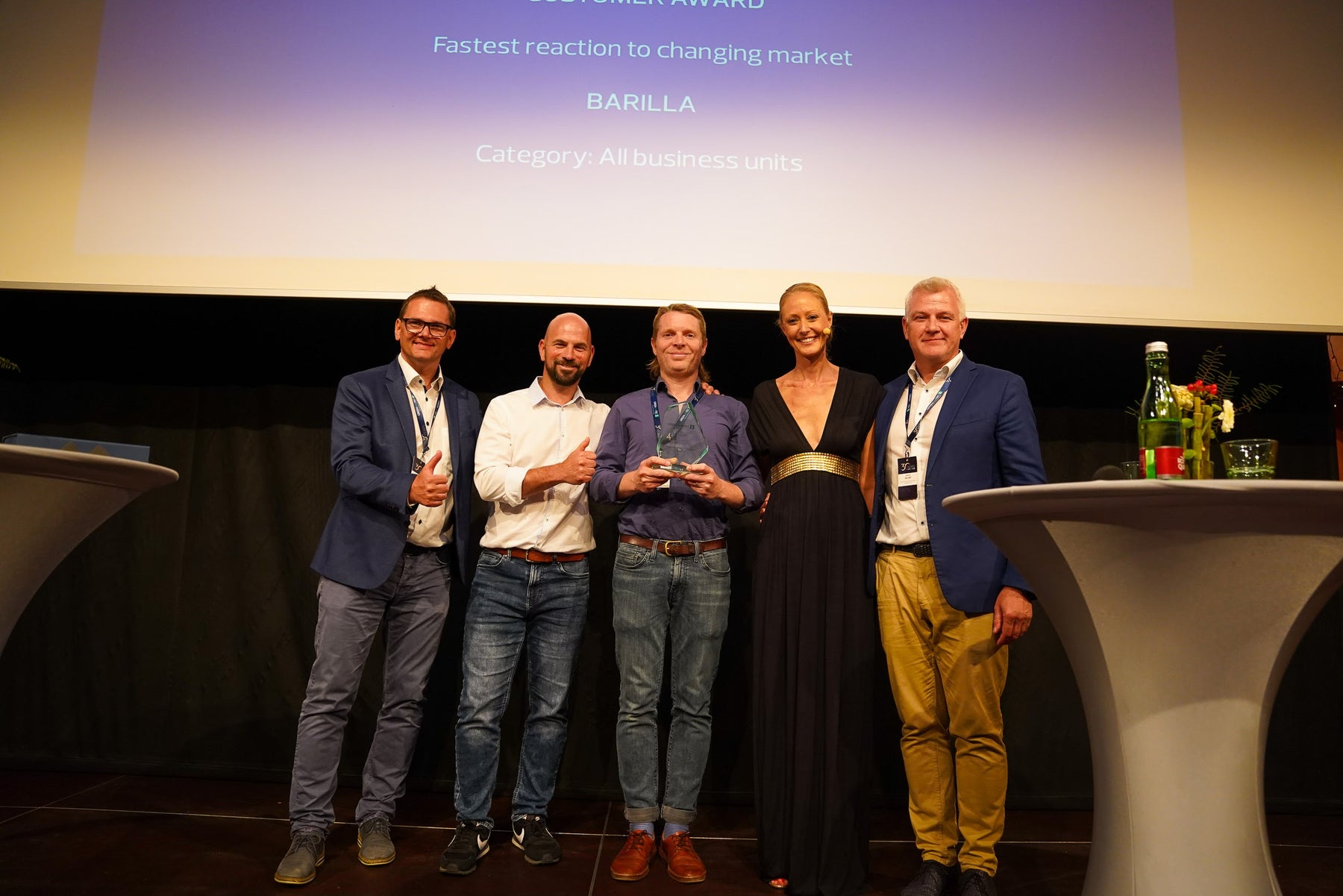 GREENoneTEC CELEBRATES 30 YEAR COMPANY ANNIVERSARY- Barilla win award...
In July 2022 GREENoneTEC, world market leader in the production of thermal solar collectors, and supplier to Barilla, celebrated their 30 year anniversary.
A number of key customers, suppliers and industry experts were invited and Barilla were represented by their office manager, Rob Mitchell.

The trip included presentations on GREENoneTEC's origins and history by their founder Robert Kanduth, factory tours, a visit to Austria's largest solar thermal installation in Friesach, a talk from extreme mountaineer, adventurer, author and filmmaker Reinhold Messner, and talks from industry experts on the future of solar heating in Europe.

Pedro Diaz from Solar Heat Europe presented a solar thermal roadmap for Europe which detailed how solar themal has a vital part to play in achieving net zero emissions by 2050. 'Heat is Half' was a key take-away; read the key notes here (PDF)

The trip ended with an awards ceremony where Barilla won in the 'fastest reaction to market changes' category for our successful and speedy roll-out of domestic solar thermal systems off the back of the Green Homes Grant scheme in 2020/2021.