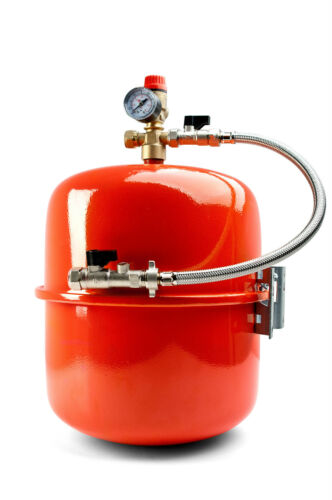 Sealed System Kit incl. 18L Expansion Vessell & Bracket
Our 18 Litre Heating Expansion Vessel & Sealed System Kit includes a replaceable membrane 18 Litre Heating Expansion Vessel, sealed system installation kit and expansion vessel mounting bracket suitable for up a vessel up to 35L. Features include:
Vessel with internal membrane preventing water contact with the steel shell, stopping internal corrosion.
Vessel can be serviced without being removed due to replaceable membrane.
Vessel has pre-charged valve for topping up air pressure.
System kit with one piece manifold – Requiring no assembly.
Easy to read pressure gauge.
Union type connection to the expansion vessel can be orientated easily.