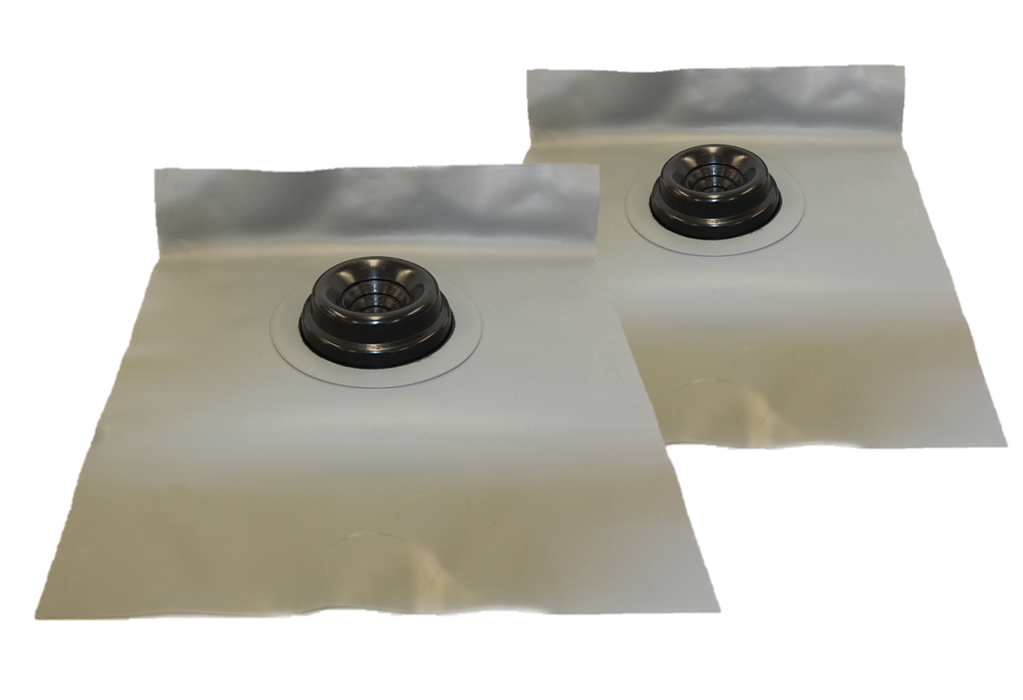 Lead Roof Slates with Grommets, Pair
The perfect weatherproofing solution. Suitable for flat roofs up to 20° and pitched roofs from 20° to 40° degrees with pipes ranging from 25mm to 160mm in diameter.
Seldek® Nu-Lead® has been developed for use where the handling of lead and associated environmental issues are of concern. Combines a long-life, weather-resistant EPDM cone with a grey primed acrylic-coated lead base. The unique thermo-baked coating does not affect the lead's malleability and prevents leaching onto the roof and into gutters, downpipes, and the water table.
Features include:
Application – available for both flat and pitched roofs up to 40°
Protection – watertight rubber seal protects against the weather
Durability – corrosion, stain and crack resistant
Components – code 4 lead base with flexible rubber seal
Installation – easy to install with only a few tools needed