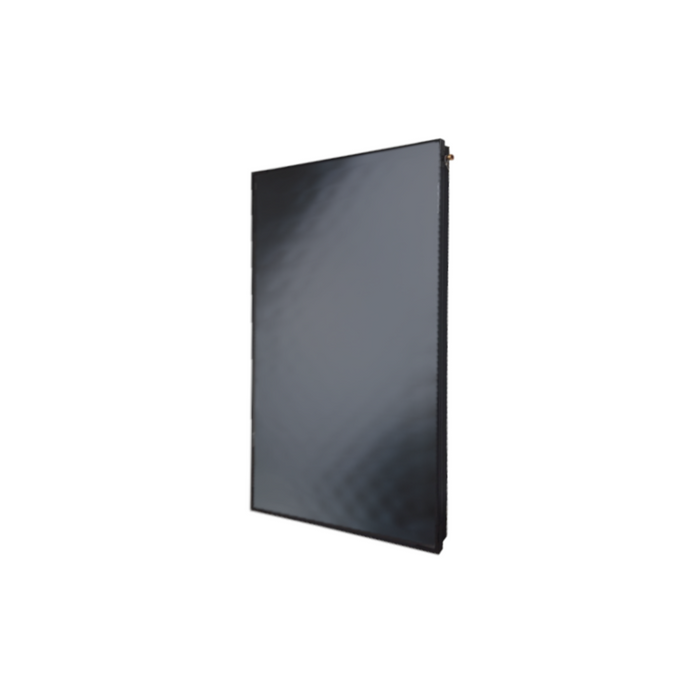 F20 (FK8203) Flat Plate Collector, Black 2.0m2
The F20 flat plate from Barilla combines the latest technology and standardised fittings for maximum performance and flexibility for a range of domestic applications. Although slightly better suited to portrait orientation, the double harp absorber means the panel can be mounted in either portrait or landscape, and the 3/4" connections at the same end reduce installation time.
The F20 is an all black panel ideal for the domestic market with 82.5% efficiency. It comes supplied with black anodised rails as standard, features a very strong frame with tempered low iron glass, and has a 10 manufacturers warranty.