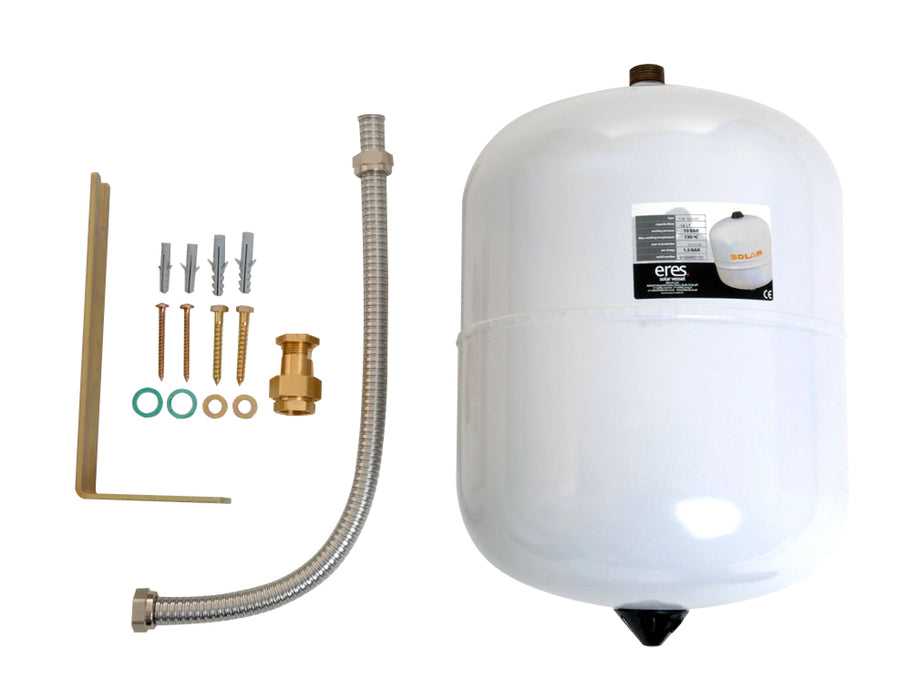 12L High Temperature Expansion Tank incl. Connection Kit
SOLARPLUS membrane expansion vessels are manufactured under the PED 97/23/EC, making them suitable for closed solar energy heating systems according to DIN 4757 and EN 12977.
The vessel is equipped with a special solar membrane designed as a diaphragm, which separates the gas from the solar fluid.
Connection kit included.