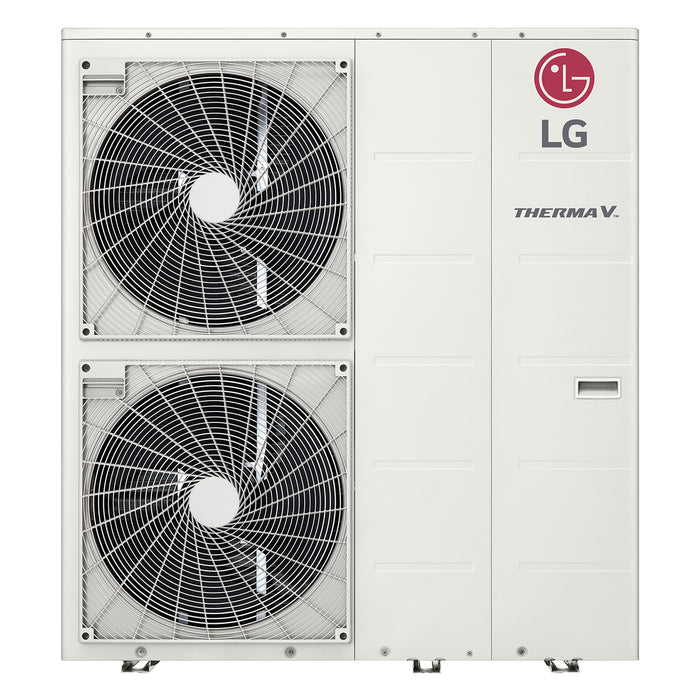 12kW LG HM121MR.U34 GEN 2 ASHP inc. Controller
The THERMA V R32 Monobloc S is the 2nd generation of LG's R32 Monobloc series. As implied by "silence" and "supreme," it boasts reduced noise level and best performance in the THERMA V Series.
Combining the indoor and outdoor as one
module, it's also connected by only water piping eliminating the need for refrigerant piping. Furthermore, hydronic components like the plate heat exchanger, expansion tank, water pump, flow sensor, pressure sensor, air vent valve, and safety valve are conveniently situated inside the unit.
The R32 Monobloc S provides excellent
heating performance, especially at low ambient temperature while lowering its carbon emissions with R32.