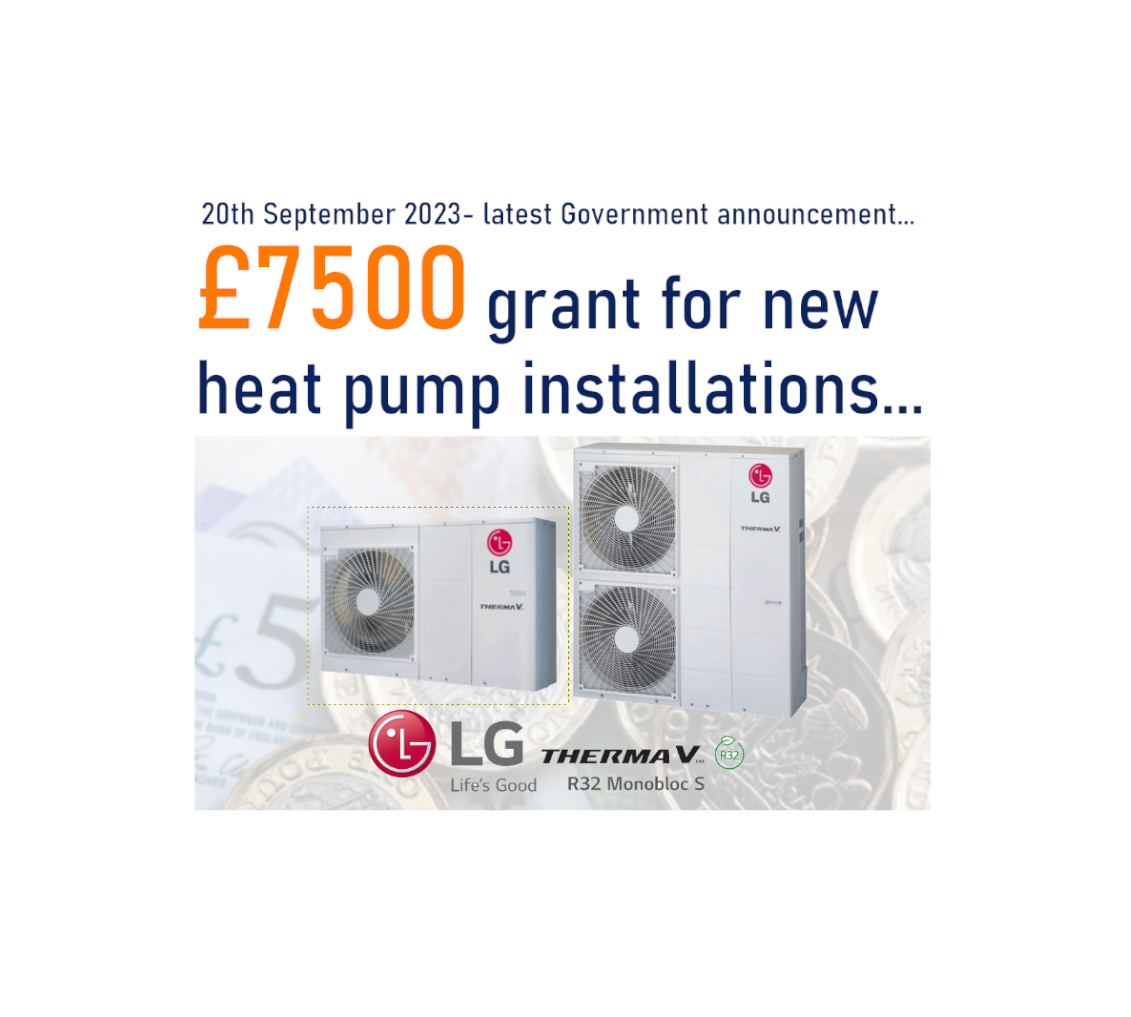 Grant for new ASHP installations increased to £7500
Rishi Sunak announced yesterday that the grant value for an air source heat pump installtion will increase by 50% to £7500.

Mr Sunak said the grants would be offered with "no strings attached" as he set out a new approach to hitting climate targets that included relaxing deadlines to ditch polluting technologies.

In total, the scheme is expected to pay for 90,000 installations and will run until the end of March 2025.

Here at Barilla we stock the full range of LG R32 Monobloc-S heat pumps, along with all required kit including standard and pre-plumbed cylinders from reputable brand such as Kingspan and World Heat, so please browse this site, set up a trade account if not already done so, or call us for a quote and more information.
CLICK HERE to read more here from the MCS Certified website...