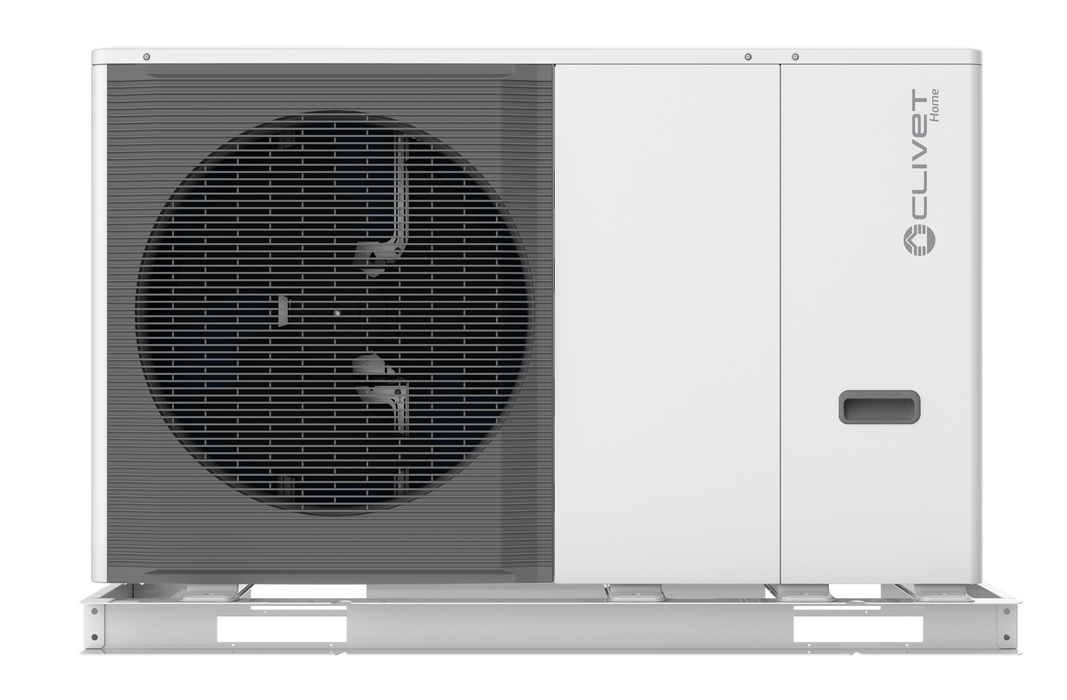 10kW Clivet Edge EVO 2.0 R32 Monobloc ASHP
Edge EVO 2.0 - Single fan monobloc air source heat pump. Suitable for all climates and conditions. It is designed to be efficient and provide high temperature water even in harsh winters, down to -25°C: in particular, it can produce water at 60°C with the outdoor air down to -15°C. For even tougher applications, an additional electric heater can be selected to ensure that there is no loss of performance even under the most extreme conditions
Features:
✓ Space saving: installed outdoors, no indoor unit is required.
✓ Designed for harsh climates: excellent performance at low temperatures and optional 3 to 9kW auxiliary heaters.
✓ High temperature distribution can be used: water up to 65°C.
✓ Modular: combines up to 6 units in cascade for power up to 180kW.
✓ Advanced connectivity: management via the dedicated MSmartLife App or via the Modbus port with ELFOControl3 EVO included as standard.